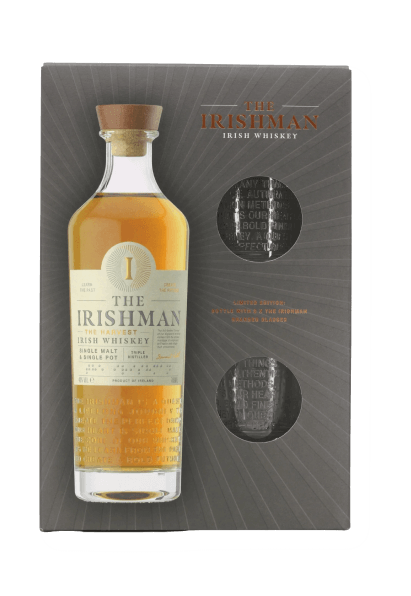 The Irishman The Harvest Gift Set With 2 Glasses
Was R525.00 – Now R445.00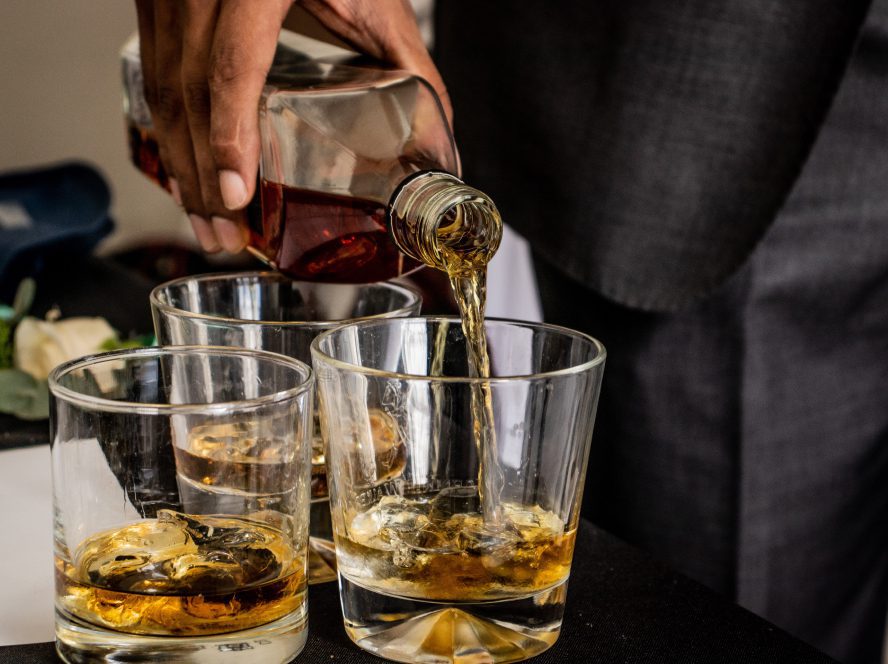 Bottega Whiskey Club is excited to welcome you to our new online community.

As a Bottega Whisky Club member, you will get access to limited editions, events and one or two surprises.
Our customers can't get enough of us
Pranell


"We have received the delivery thank you. Items were well packaged and reached safely. Really beautiful gift wrappers as well. Will definitely be looking out for other products in the near future."
Shaun H


I just wanted to say thanks for the great work on my recent order (#46403) The items arrived this morning and needless to say I'm excited to get into each of them. Although limited, my interaction with each of you has always been brilliant and I'm a big advocate for Bottega and the service that I receive, as well as the fantastic whisky selection. Unfortunately visiting is a little tough due to being in CPT. It goes without saying, but I wish you guys all the best for you and your families over the festive season, and wish Bottega every success.
I am a customer for life! - Ryan Erasmus - JULY 2021


"Bottega Whiskey is, without doubt, the best place to indulge an expensive habit. They have a superb selection of Scotch Whisky as well as Irish, Japanese, Bourbon etc so that they will always be able to produce a bottle that surprises"
Rob Cleasby - July 2021


"Bottega Whisky has a superb collection at really great prices. Orders are always well packaged and arrived promptly. What's not to love about a family restaurant business that is superbly run, great food and ticks all the boxes. The whisky world is massive with "continual expansion and countless expressions" so to keep up and be advised of what whisky to taste, you rely on Sav's knowledge, experience and passion. Their monthly whisky tastings are a must, much laughter and great value paired with a delicious meal."
Elbert - July 2021


"It is always a pleasure getting my latest drams from Bottega in Parkhurst. Online orders are always ready for collection the next day and Sav is always helpful and shares his expertise! Also by far the best selection of Bourbon in the country"
Charlie M. - July 2021


"Bottega has the best selection of whisky at the best prices in SA, family run by the legend Saverio Cardillo and sister Franca, warm service, excellent food and excellent whisky!!"
Kagisho Masae - July 2021


"Consistent, welcoming & efficient both v cirtually and physically. My orders are always on time and my whisky palette is forever indebted to the Bottega Whisky Club"
George - July 2021


"Bottega's expansive display of single malts combined with Sav's expert advice, ensures that you always come away with the perfect selection"
David Cleasby - July 2021


"Looking for a dram, Bottega Whiskey Club is the first place I turn to. Not only do they have the best collection of whisky's in town, but the service and the knowledge of the Sav, Franca and the staff is fantastic. You cant go wrong at Bottega Whiskey Club."
Daniel - July 2021


"Sav's passion for not only Whisky but also his 0passion for his clients makes being part of the Bottega Whiskey Club such a pleasure and great club to be part of. Sav's incredible knowledge of Whisky makes sure that the Bottega Whisky Club covers everyone's not tase and budgets too."
Frequently asked questions
Be always up to date with our blog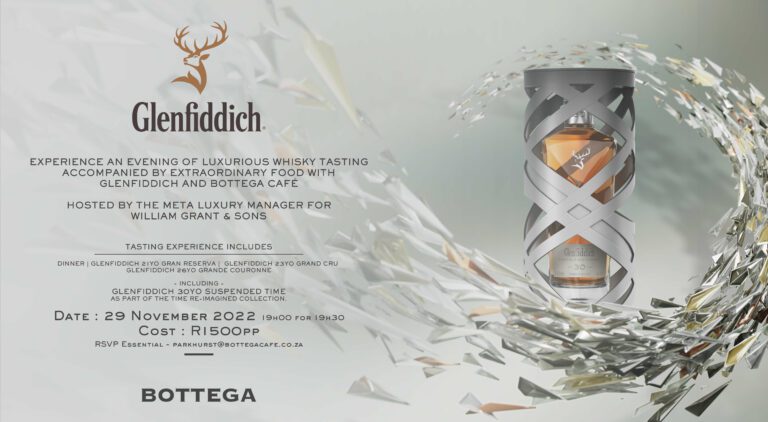 Bottega Invites you to Glenfiddich Whisky Tasting presented by Steven Saunders, Meta Luxury Manager
Read More »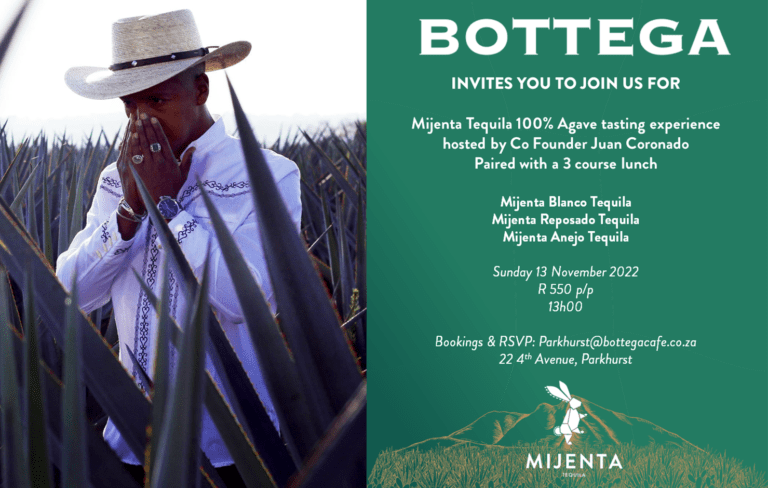 Bottega Invites you to Mijenta Tequila100% Agave Tasting presented by Co Founder, Juan Coronado @ Bottega Parkhurst, 22d
Read More »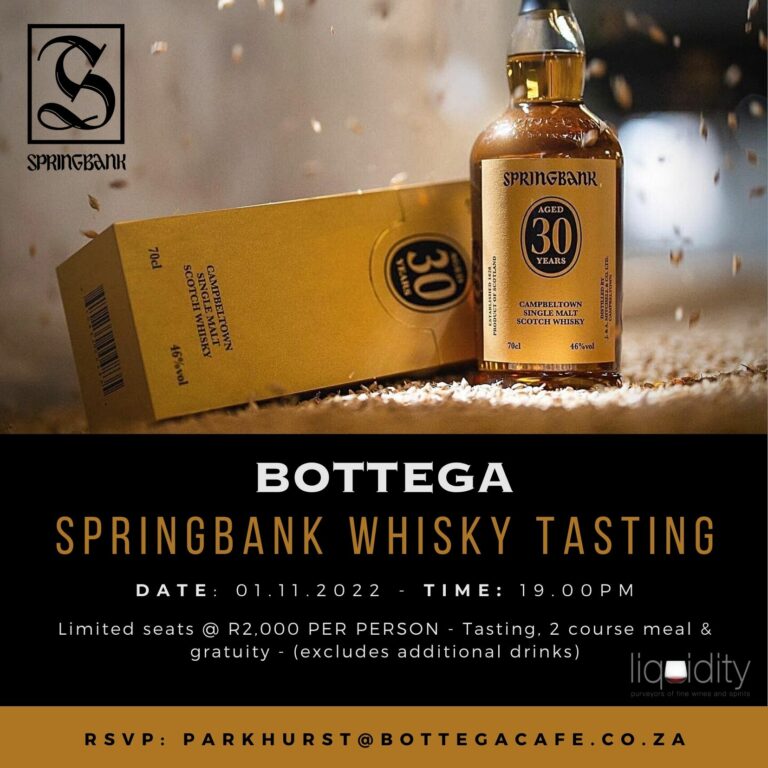 Bottega Invites you to Springbank Whisky Tasting presented by Emil Den Dulk from Liquidity @
Read More »