Ballantine's 7-Year-Old American Barrel Finish Whiskey @ Only R300
Get Access to our latest Whiskey Deals!
An Unforgettable Tasting Experience!
Get the Best
Whiskey at Bottega Whiskey Club!
Luis Pérez


"I just wanted to thank you for delivering my order to me on time. It was a very smooth process all the way. This was my first order with Bottega Whiskey and it will not be my last."
Pranell


"We have received the delivery thank you. Items were well packaged and reached safely. Really beautiful gift wrappers as well. Will definitely be looking out for other products in the near future."
Shaun H


I just wanted to say thanks for the great work on my recent order (#46403) The items arrived this morning and needless to say I'm excited to get into each of them.
I am a customer for life! - Ryan Erasmus


"Bottega Whiskey is, without doubt, the best place to indulge an expensive habit. They have a superb selection of Scotch Whisky as well as Irish, Japanese, Bourbon etc so that they will always be able to produce a bottle that surprises"
Rob Cleasby


"Bottega Whisky has a superb collection at really great prices. Orders are always well packaged and arrived promptly. What's not to love about a family restaurant business that is superbly run, great food and ticks all the boxes.
Elbert


"It is always a pleasure getting my latest drams from Bottega in Parkhurst. Online orders are always ready for collection the next day and Sav is always helpful and shares his expertise! Also by far the best selection of Bourbon in the country"
Charlie M.


"Bottega has the best selection of whisky at the best prices in SA, family run by the legend Saverio Cardillo and sister Franca, warm service, excellent food and excellent whisky!!"
Kagisho Masae


"Consistent, welcoming & efficient both v cirtually and physically. My orders are always on time and my whisky palette is forever indebted to the Bottega Whisky Club"
Frequently asked questions
Join our Upcoming Tastings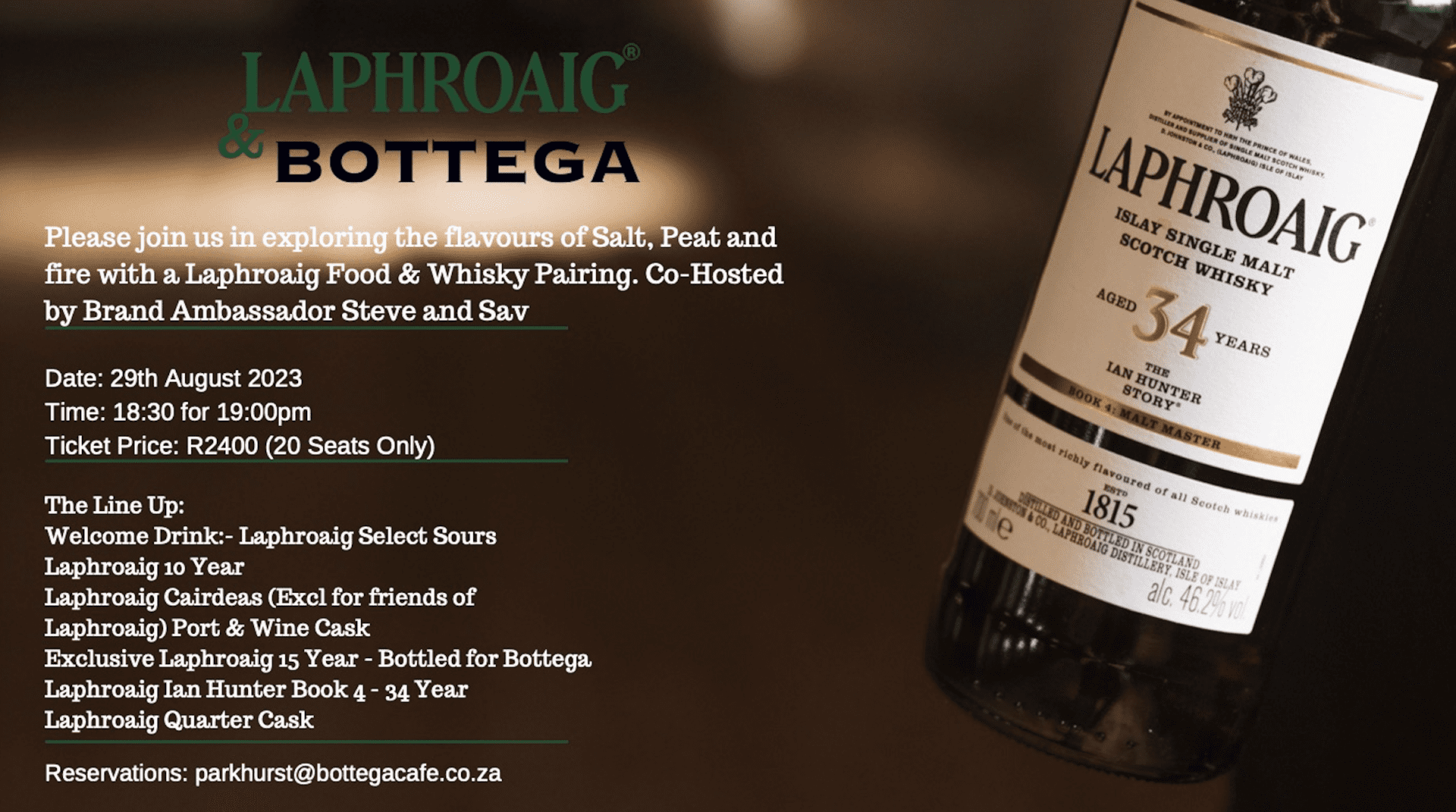 Whisky Tasting
Laphroaig Whisky Tasting – Tuesday 29 August 2023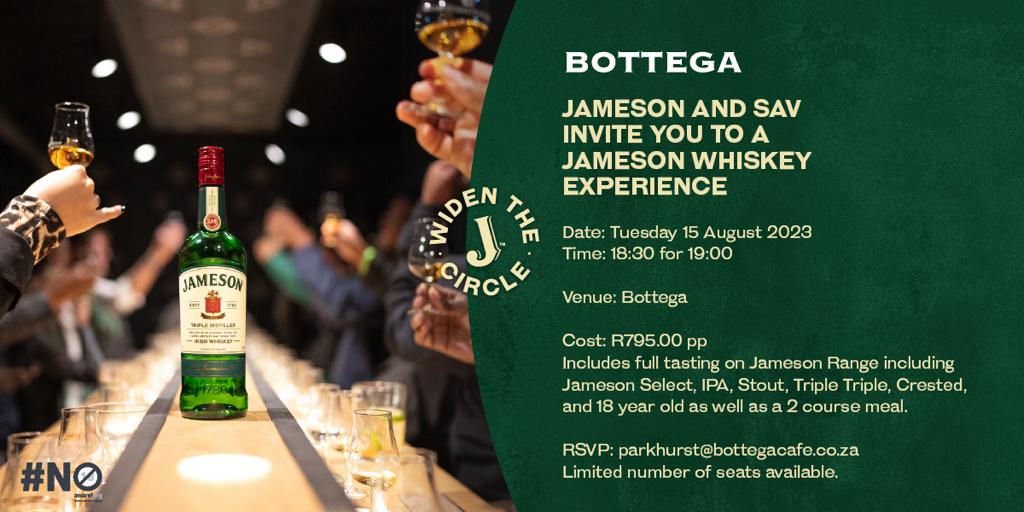 Whisky Tasting
JAMESON Whiskey Tasting – Tuesday 15 August 2023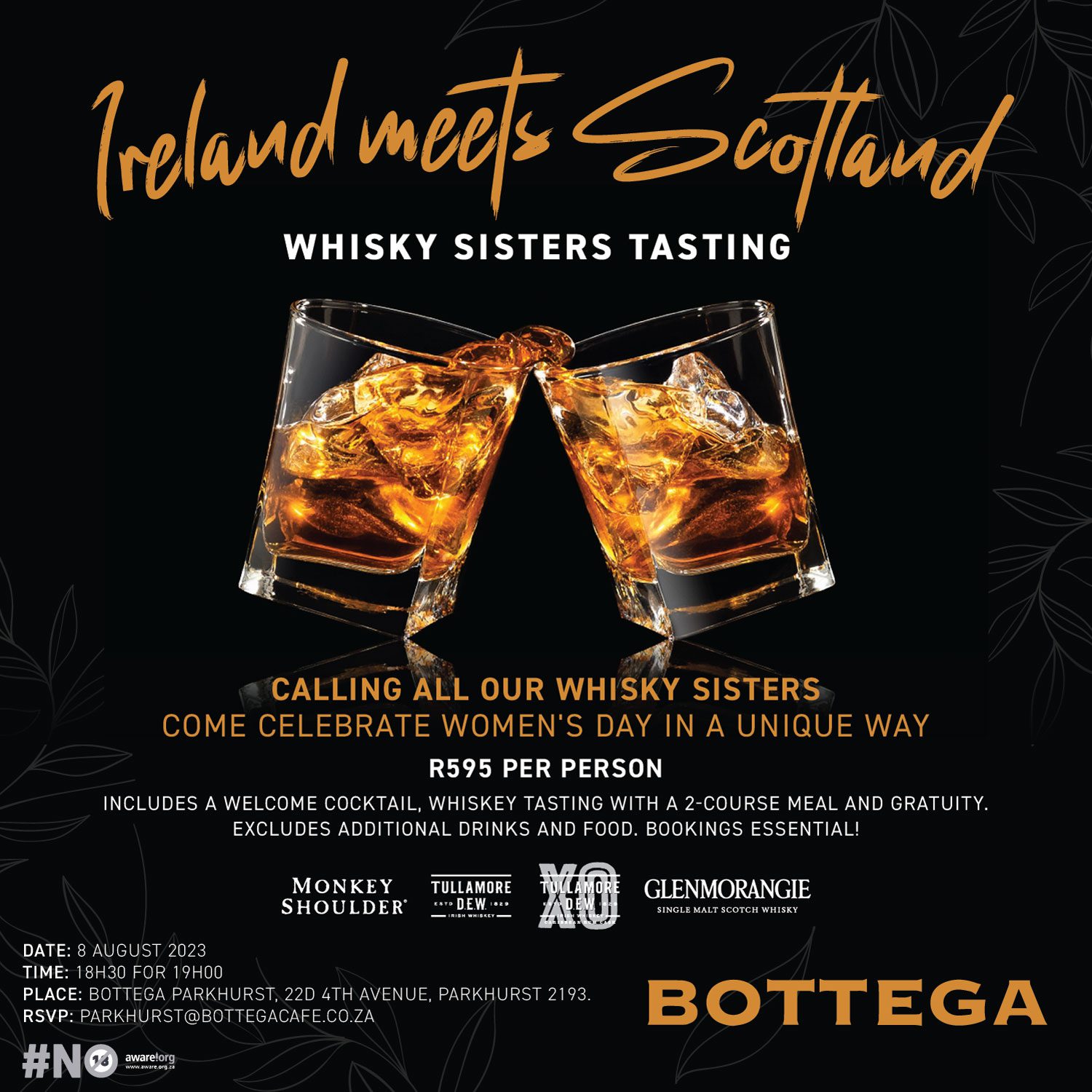 Whisky Tasting
Calling all our Whisky Sisters…Come Celebrate Women's Day in a